Thomas' branch line is a branch line that was given to Thomas as a reward for saving James, it is located on the Island of Sodor.
History
A harbour line from Elsbridge to Knapford was opened in 1885 and used horse-pulled wagons. Later, after (or before) the Tidmouth, Wellsworth and Suddery Railway and the Sodor & Mainland Railway were joined into the North Western Railway, horses were replaced by steam engines. In 1915 a bay platform was opened at Knapford and was connected via a branch. After 1923, Thomas was sent to run the line. The run down of the lead mines at Toryreck began in 1925, but oppurtunities of stone traffic from Ffarquhar opened and the line to Elsbridge was extended. The lead mines at Toryreck closed in 1930. In 1956, the improvement scheme of the harbour at Knapford was started, the branch to the harbour was rebuilt on easier gradient and the stations were moved north of the river. The harbour line is now used for goods.
Toby's Old Tramway was re-opened in 1951 as Toby's Branch Line but extended to Arlesdale End. the branch line was Maithwaite. Bulgy had come to the branch line in 1981 and restored to extend to Haultraugh.
Station
Engines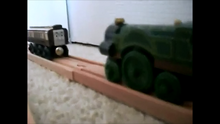 Former
Rolling Stock
Non rail Vehicles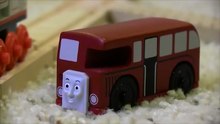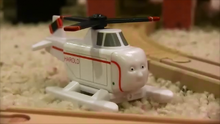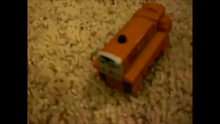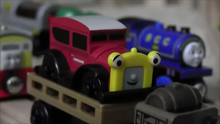 Community content is available under
CC-BY-SA
unless otherwise noted.