Create the page "Yellow Characters that don't go on Rail" on this wiki! See also the search results found.
About 700 results for "Yellow_Characters_that_don't_go_on_Rail"
300px 300px

300px 300px

Rail

s

on

Fire is the sixth episode of the seventh season. Derek warns any upcoming engine about the tracks because oil and petrolium was spilt and sparks were everywhere. Soon, everyone realizes it.

Thomas Edward Henry Gordon James Percy Toby Duck Donald Douglas Oliver (steam engine) Bill and Ben Bill and Ben Eric Foreign Engine Stepney Flying Scotsman Mallard Lady Harvey Emily Fergus Arthur Murdoch Spencer Molly Neville

add

300px 300px

Bertie is the fifth episode of Season 16. It aired

on

July 31, 2020. Trouble arises

on

Thomas' branchline and it's up to the#1 blue engine to find out what's going

on

!

Hugo Takes Flight is the ninth episode of the fourteenth season. Air Date: September 2nd 2017 US

Video Uploaded Showing Season 13 Bloopers Camara Not Focusing,Engines Coming Off Track,Etc

Go

Boldly, Culdee is the seventh (second in Australia) episode of the thirteenth season. Air Date: October 29th 2016

Rail

way Stowaway is the fourteenth episode of the ninth season. Paxton arrives on Sodor.

Nightmare

on

Sodor is the ninth episode of the fifteenth season. One afternoon, Edward decided to go rest in Tidmouth sheds, the other engines hadn't arrived so he was all alone. Eventually Edward went

Trouble

On

The Track is the thirteenth episode of the third season. Previous episode: S.C. Ruffey and The Foolish Freight Cars

Disaster

on

Sodor is the thirteenth episode of the second season. Disaster happens

on

the Island of Sodor and it turns out to be the most disastrous day yet. Disaster

on

Sodor Add a photo

Find

That

Bike! is the twelfth episode of the eighth season. STH's new bike is mysteriously stolen, so the Narrow Gauge engines help him look for it.
Related Wiki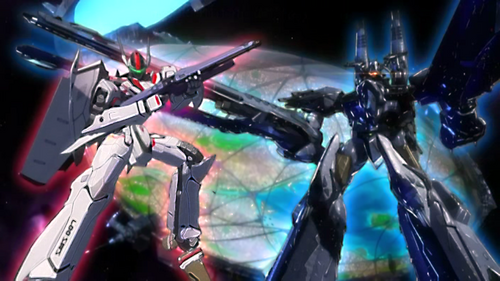 anime
1K
pages

3K
images

100
videos
The online encyclopaedia about Macross, one of the most popular anime franchises of all time! Read about it's characters from ace pilots to singers. Be amazed by the technical details about one of the most famous mecha of all time; the Variable…
View More Wikis
Community content is available under
CC-BY-SA
unless otherwise noted.