Create the page "Red Characters that don't go on Rail" on this wiki! See also the search results found.
About 800 results for "Red_Characters_that_don't_go_on_Rail"
300px 300px

300px 300px

Rail

s

on

Fire is the sixth episode of the seventh season. Derek warns any upcoming engine about the tracks because oil and petrolium was spilt and sparks were everywhere. Soon, everyone realizes it.

Thomas Edward Henry Gordon James Percy Toby Duck Donald Douglas Oliver (steam engine) Bill and Ben Bill and Ben Eric Foreign Engine Stepney Flying Scotsman Mallard Lady Harvey Emily Fergus Arthur Murdoch Spencer Molly Neville

Season 16 aired on July 3rd, 2020. Set on Sodor months after The Great Railway Show had ended, Thomas and his friends have more adventures with their friends while Sir Topham Hatt tries to be

This is Number 24. Ferdinand is a Logging Loco. He was Sent along to Misty Island: along with Bash and Dash in The 1960's. Ferdinand was built on America in The Autumn of 1902

Ivan is a Russian Diesel Shunter. He is to Participate in The Great Railway Show. Add a photo to this gallery International

Characters

* Moved location North Western Railway* The Main Line*

Raul is a Brazilian Vertical-Boiler Tank Engine who is Participating in the Great Railway Show. International

Characters

* Moved location North Western Railway* The Main Line*

of the mountain by Butch Duke and Luke at the Wharf Peter Sam stuck on the top

rail

of the quarry Sir Handel, Peter Sam, Duke, Luke, and several others at the scene of the

add

300px 300px

Bertie is the fifth episode of Season 16. It aired

on

July 31, 2020. Trouble arises

on

Thomas' branchline and it's up to the#1 blue engine to find out what's going

on

!

Hugo Takes Flight is the ninth episode of the fourteenth season. Air Date: September 2nd 2017 US
Related Wiki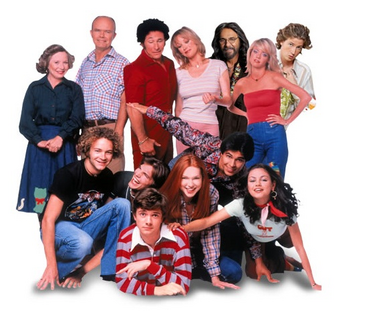 tv
400
pages

700
images

10
videos
Hi there and welcome to the world of That 70's Show - don't worry, It's a Wonderful Life. At That 70's Show, you have a bunch of crazy and awesome teenagers week after week putting themselves out there in the wide…
View More Wikis
Community content is available under
CC-BY-SA
unless otherwise noted.