Create the page "Characters who Appear in the TV Series" on this wiki! See also the search results found.
About 2,100 results for "Characters_who_Appear_in_the_TV_Series"
afdd Thomas Edward Add a photo to this gallery

addd no, u

This list is for human

characters

who appear

in

Thomas

the

Tank Engine and Friends Wooden Railway Adventures. Farmer McColl (Full Name William Albert "Willy" McColl) is a farmer and he has his own farm

Cyril is a fogman. Cyril had made his appearance

in

the

non-wooden season six episode,

The

Fogman.

Thomas became stuck

in

a snowdrift, Bertie came to rescue Thomas' Passengers. He later raced Thomas after claiming He was

The

faster of

the

two, but lost after having to stop at a traffic light.

The

Duke of Hazard is

the

fifth (fourth in Australia) episode of

the

thirteenth season. Air Date: September 3rd 2016

Duck and

the

Quack Attack is

the

first episode of

the

thirteenth season. Air Date: July 10th 2016

waylong8tor and TRAINSARECOOL2 to be specific) succeed with their own TWR

series

, and he wanted to have

the

same success. After many weeks of planning, he filmed and uploaded his first episode of Thomas

the

Greetings, Montague! is

the

first episode of

the

twelfth season.

The

engines on

the

Island of Sodor were clearing up

the

mess Diesel 10 had made from a few months before for a party afterwards

The

Mystery Train is

the

thirteenth episode of

the

twelfth season. Ryan was sitting at

the

docks feeling sad. Salty tried to cheer him up but Ryan wasn't happy that he should've told

Island of Sodor. One day at Knapford station, Gordon tells

the

other engines that his branchline is

the

best on Sodor.

The

other engines disagree and get into an argument about

who

's branchline is

This page is for Season 3 of DJThomas and Friends YouTube

Series

Season 3

Minor Humans

in

the

Wooden

Series
Related Wiki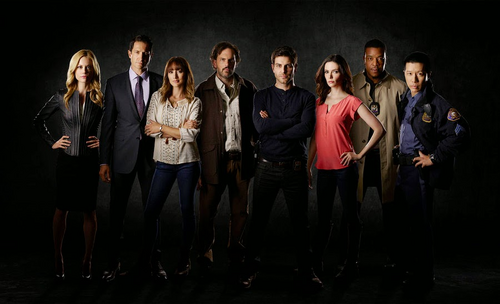 tv
1K
pages

10K
images

200
videos
Grimm Wiki is a fan-built encyclopedia dedicated to the supernatural police procedural series on NBC. The series revolves around Nick Burkhardt, a Portland, Oregon police detective who one day learns that he is one of the last Grimms, a…
View More Wikis
Community content is available under
CC-BY-SA
unless otherwise noted.