Create the page "Blue Road Vehicles" on this wiki! See also the search results found.
About 300 results for "Blue_Road_Vehicles"
These

road

vehicles

are minor characters and are yet to appear in Keekre24's series. Bulgy's friend came to take Duck's passengers as well as Bulgy taking them earlier. However, Bulgy soon learnt

they decide to extend the racing and have a tiebreaker. The Pack, Madge, Butch and the other

road

vehicles

, however, are annoyed when Max and Monty swoop in. Alfie then asks Max and Monty if

Lorry Takes A Tumble is the seventh episode of the first season. One day Lorry drives grumpily into Brendam Docks. He is not in a good mood and insults Hector, who feels offended. Lorry leaves

Snow Can't Stop Us is a double-length feature-special that was uploaded before Christmas 2009. It also serves as the fifth and final episode of the fifth season. "Alright,

road

vehicles

, we have

The Other Railway is a railway just across the ocean from Sodor. The Other Railway was opened in 1838 and reopened as British Railways in 1948. Add a photo to this gallery

The Boardwalk is a boardwalk that is used for

road

vehicles

. It was first introduced in Lorry Takes a Tumble.

Bertie is a Red Bus. He is one of the buses who lives on Thomas' Branch Line, He lives with Algy and all sorts of Buses. After Thomas became stuck in a snowdrift, Bertie came

Ryan is a Small Purple Steam Tank Engine from The Great Northern Railway. When Duck was given a Special job and The journey took Longer Than Expected, He Wanted to Be on Time But Lost

Thomas's saying when something goes wrong" Thomas is The Star of The Series. He Has His Own Coaches, Annie and Clarabel. He is the No. 1 engine of Sir Topham Hatt's Railway and

Season 16 aired on July 3rd, 2020. Set on Sodor months after The Great Railway Show had ended, Thomas and his friends have more adventures with their friends while Sir Topham Hatt tries to be

Bye Bye Bertie is the fifth episode of Season 16. It aired on July 31, 2020. Trouble arises on Thomas' branchline and it's up to the#1

blue

engine to find out what's

Oliver's Eleven is The Ninth Special of Thomas the Tank Engine and Friends Wooden Railway Adventures. The Engines Were Still Worried that The Mainland Engines Would Take Their jobs, So Sir Topham Hatt Had

This list is for human characters who appear in Thomas the Tank Engine and Friends Wooden Railway Adventures. Farmer McColl (Full Name William Albert "Willy" McColl) is a farmer and he has his own farm

The Skarloey Railway is a 2'3" (Narrow Gauge) railway which runs from the North Western Railway's station at Crovan's Gate to Skarloey. Beyond Skarloey, the line continues to a slate quarry. The

Mallard is The World's fastest Steam Engine, holding a speed record of 126 mph. He is a Very Popular Exhibit at The National Railway Museum in York and is very well looked after. He

This is Number 24. Ferdinand is a Logging Loco. He was Sent along to Misty Island: along with Bash and Dash in The 1960's. Ferdinand was built on America in The Autumn of 1902

The Mystery Train is the thirteenth episode of the twelfth season. Ryan was sitting at the docks feeling sad. Salty tried to cheer him up but Ryan wasn't happy that he should've told

Ivan is a Russian Diesel Shunter. He is to Participate in The Great Railway Show. Add a photo to this gallery International Characters* Moved location North Western Railway* The Main Line*

Raul is a Brazilian Vertical-Boiler Tank Engine who is Participating in the Great Railway Show. International Characters* Moved location North Western Railway* The Main Line*

Saving Pirate Ryan is a 2017 Special. Thomas and everyone must save Ryan from Sailor John. Add a photo to this gallery Saving Pirate Ryan Thomas& Friends Wooden Railway Adventures Full Movie (2017) Add a

Dome Fits: Ryan Rescues Duck from an accident and The Two Become friends., Bulgy Takes the High

Road

: Bulgy tumbles off The

Road

-Bridge above Knapford Junction with The Railway Inspector On Board whilst Ryan

Hank is a Dark

Blue

Tender Engine with a Red Cowcatcher. Thomas and Percy had heard lots about Hank from Sir Topham Hatt. They heard he was strong: Hank arrived in Brendam soon. Hank did
Related Wiki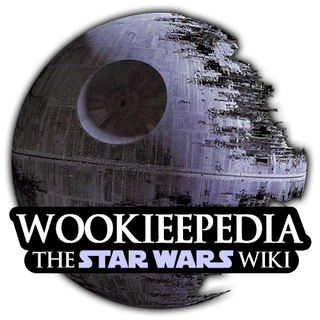 movies
100K
pages

100K
images

1
video
Wookieepedia is a wiki-based online encyclopedia that contains detailed information about the Star Wars universe, including movies, books, video games, characters, locations, technology, weapons, vehicles, and everything in between. Founded in 2005, Wookieepedia has over 100,000 articles, covering everything from the…
View More Wikis
Community content is available under
CC-BY-SA
unless otherwise noted.